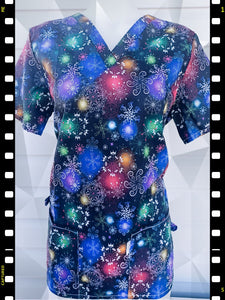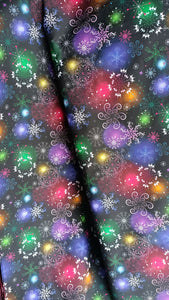 All Skrubbers scrubs
I have purchased 5 tops from Gwen! They are awesome. Great quality and the fit is true to size. Many compliments given, her range is great. Service is great too.
Snowflakes for Christmas
Wow love this snowflake patten. Really flattering colours and love how they custom made my top.
New scrubs for xmas
Absolutely beautiful! I love the pattern. Thanks so much x